Unusual equipment and technologies for natural water purification, removal of iron, manganese, odor, turbidity, color, total hardness, organic matter, etc. Drinking water in a cottage, in a house, in a village, in a city, in the country of PR-AQUA LLC is a joint company in the city of Rivne, in which they combined their capabilities:
Developer: 
Remizov Alexander Dmitrievich
Manufacturer: PiaR-AQUA LLC
Director: Paliy Vladimir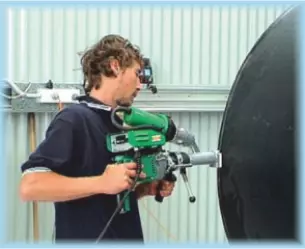 We have made Ukrainian reagent-free installations Deferum for purification and additional purification of complex artesian underground water or surface water with concentrations of contaminants: iron, manganese, color, turbidity, ammonia, fluorine, silicon, organic matter, odor, radon, etc., for water softening, reducing water hardness, removing calcium ions
We sell in Ukraine and other countries:
Compact automatic, self-cleaning, gravity-flowing non-reagent water purification plants and degreasers, installations for iron removal of water (including those with high concentrations of iron, manganese, hydrogen sulfide odor, turbidity, color, total hardness, etc.)
      Our capabilities are :

Manufacturing, supply, start-up, service of prefabricated Deferum water treatment plants.
Automatic installations Deferum, made of polypropylene for the purification of artesian water or river water.
Self-cleaning Deferum plants, made of polypropylene, steel, or reinforced concrete.
Mobile automatic units Deferum, with a separate power source (electric generator).
Autonomous containerized water treatment plants Deferum for purification or post-treatment of water: for a multi-apartment building, a cottage town, a street, a shift camp, with control via a mobile phone.
Permanent construction of urban wastewater treatment plants by a local reinforced concrete contractor.
Technical advice.
Commissioning. Manufacturing / supply of filter media, aero degassers, hydro robots.
Service maintenance.
Over 20 years
Patient and persistent work to ensure that our proposals, technologies and equipment truly delight our customers: buyers, customers, designers, contractors, licensees, dealers, lobbyists.
"We value not only ours, but also your time"
                 Attention!!

There are fakes! They steal. therefore, announcement / warning:
Certified installations, with our trade mark Deferum, are qualitatively manufactured in the Ukraine only:
"PiaR-AQUA LLC" end "Аквабудсервіс"

st. Yasnaya 3, Rivne, Ukraine, 33001