TYPICAL APPLICATIONS FOR "DEFERUM"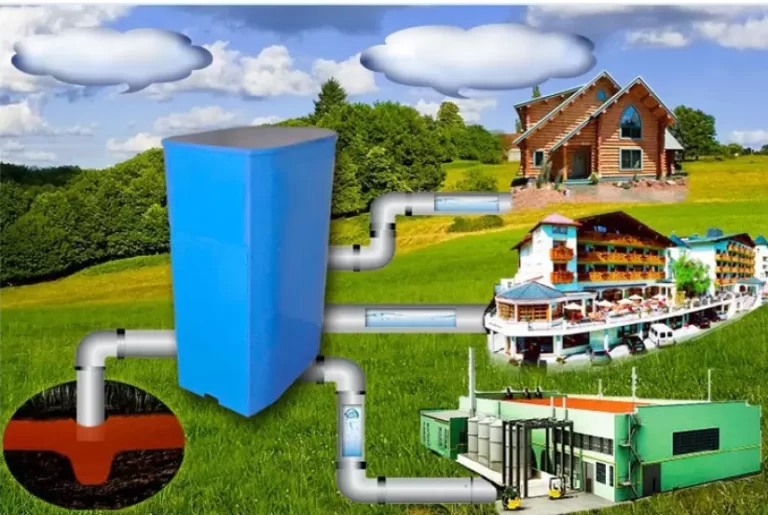 Artesian water treatment
Reagent-free deferrization (high concentrations)
Removing odors and gases
Turbidity removal
Deferum units are made of materials of "European quality", namely:
All-welded body made of UV stabilized polypropylene from the German manufacturer "Simona", 5 mm thick. This type of polypropylene is used both for the manufacture of swimming pools and for various types of containers, including for drinking water. This material is resistant to corrosion and thermal stress, as well as to environments with high acidity, which in turn makes Deferum units reliable, long-term and practical.
All fittings (taps, transitions, threaded connections, etc.) and pipes are manufactured in the Czech Republic by FV-Plast, which has established itself on the market as a leader in this industry.
For the operation of the installation, the original low-noise pumps of the Italian manufacturer "Pedrollo" are used with a maximum working pressure of 3 atm, which guarantees stable operation of the installation and, accordingly, high-quality water purification.
The automation block that controls the operation of the unit was developed specifically for Deferum units and includes many unique settings, which allows the unit to be adjusted to the individual requirements of the client.
The filtering charge is made directly at the "PiaR-AQUA" plant from high-quality raw materials (manufacturer – Taiwan) in compliance with all technological requirements directly from the Deferum plant developer.
The units are assembled manually – during the production process, each element is given maximum attention, and at every stage of assembly – from the case to the finished unit – quality control is carried out. The design of the units is constantly being modified for practicality and ease of use. After the end of production, tests of each installation are necessarily carried out in order to make sure that Deferum is ready for immediate delivery to the client and for water purification.
EXAMPLE OF A TURNKEY WATER TREATMENT SYSTEM
Reagent-free installation "Defrum-05" (purified water = electricity)
An example of a reagent cleaning system (purified water = salts; ion exchange resins, etc.)

st. Yasnaya 3, Rivne, Ukraine, 33001